Paintballs
Pushing the paint process and material to the bare limits of function and form, Paintballs looks at paint from an ontological perspective. The base properties of paint: pigment, binder, and volume are displayed as content through timed, hand manipulation.
FLESHED OUT
Fleshed Out is an ongoing series of portraits portraying contemporary portrait painters, constructed exclusively of pigments labeled flesh, skin, and portrait tones to reveal a commercial and cultural bias within the field of Painting.
Venn Diagram
Venn Diagram is a progressive pursuit to generate rational iterations intersecting the individual practices of Peter Bugg, Marco Rosichelli, and Ryan Peter Miller. An evolving chimera born of painting, photography, and sculpture, the exhibit renounces objective authorship.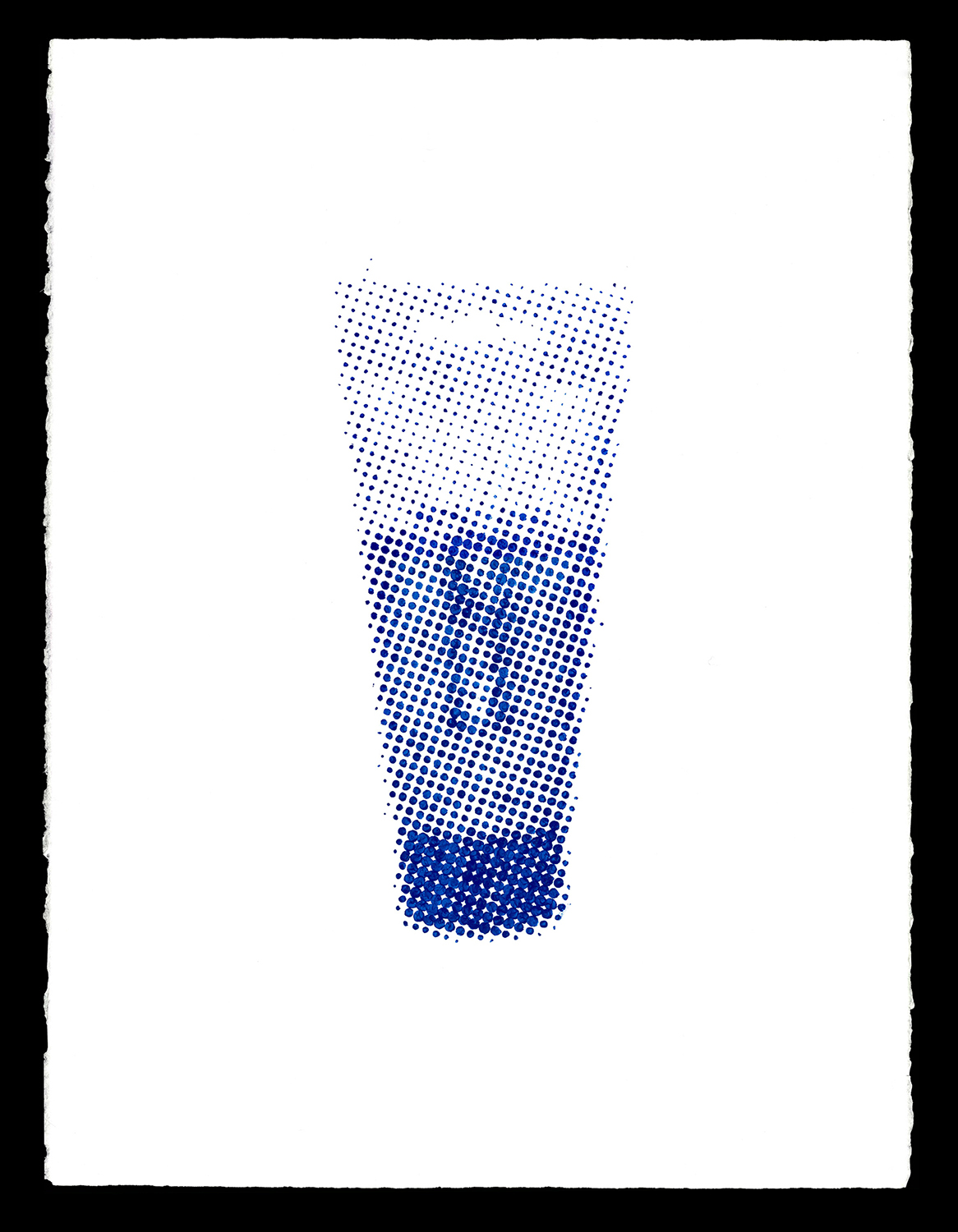 TYPES-O-CYAN
In commercial applications, such as process printing and electronic display devices, cyan is a persistent phenotype, with an explicit set of color properties. As a Fine Art product, cyan paint lacks the color consistency found in its Design trade sister. This series articulates the subtle differences between branded colors. Each image is hand painted using the color contained within the depicted tube, emulating the halftone print process.
Underbelly
Every painted image is reliant upon an invisible support structure: historical, conceptual, and physical. Flip over the conventional painting stretcher, and one may see the desiccated drips of paint collecting along the edge, the structural support of the crossbars, or the inadvertent seepage stains of pigment pushing through the gessoed canvas. In this series of paint objects, incidental affectations of the painting substrate are elevated into intentional contrivances.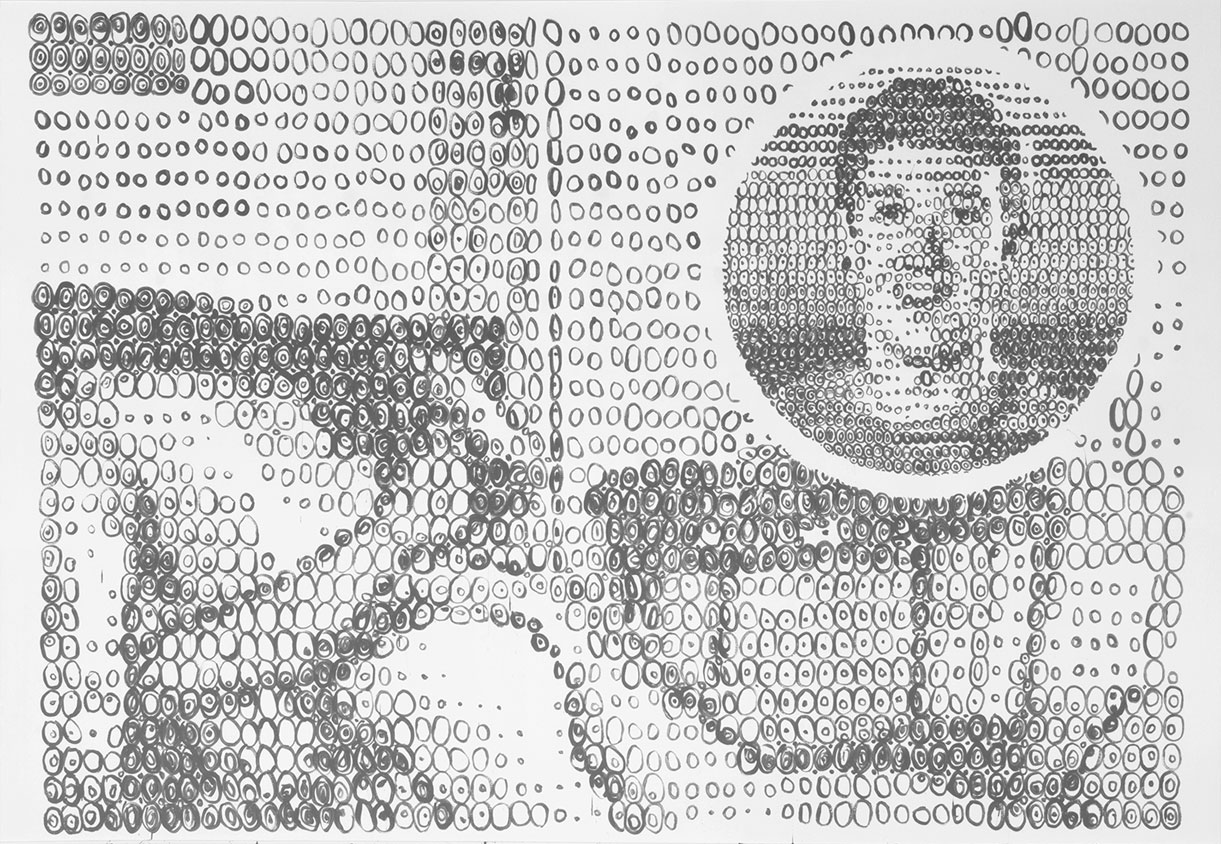 MARK MAKING
A double entendre, these drawings depict acts of procreation using a variety of descriptive strokes. Celebrities christened by the moniker "Mark" are illustrated using crosshatching, stippling, and similar techniques, while the couples conceive their Mark.
Excavations
Acrylic paint is pigment suspended in a polymer emulsion–plastic–petroleum–fossil fuel–dinosaurs. Coats of paint, poured over wood panels, function as strata of sediment and time separating us from Earth's extinct overlords. The prehistoric subjects are excavated from the applied layers of paint by carving out articulate trenches, revealing the true nature of paint.
Ain'tings
Ain'tings are not not paintings. It is enough for paint to represent itself, as a process through which we understand our finite existence and as a complex cultural artifact.
Home